Our Story
Meet the husband and wife duo behind Deluxe Karat, a premier fine jewelry business specializing in real gemstones and solid gold. With over 15 years of combined experience in the luxury industry, we bring a unique blend of expertise to curate a collection that captures meaningful moments while serving as a valuable investment. Trust Deluxe Karat to provide exquisite jewelry pieces that are timeless and of the highest quality.
Diamond Initial Collection
A personal way to show off your individuality and style.
Diamond Bracelet Collection
Introducing our exquisite diamond bracelet collection - a timeless masterpiece that captures the essence of elegance, sophistication, and eternal beauty. Crafted with utmost precision and passion, these stunning bracelets are the perfect expression of your love and devotion.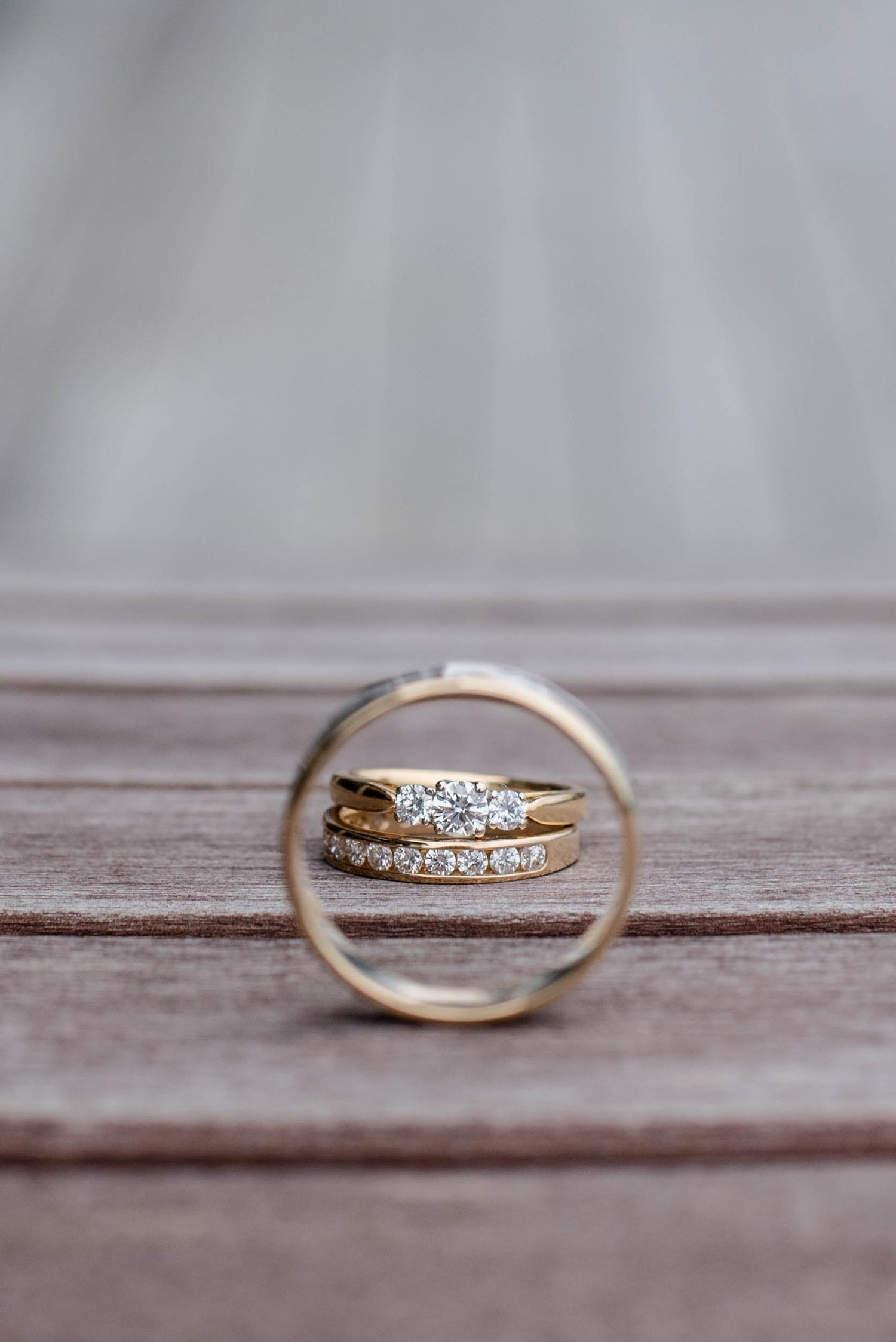 Create a cherished memory with a band that will be treasured forever
Each diamond wedding band in our collection is meticulously crafted to capture the essence of everlasting devotion. Our bands feature a stunning array of diamonds, expertly set to enhance their brilliance and sparkle. Whether you prefer a classic channel-set design, a glamorous pave setting, or a timeless solitaire diamond band, we have the perfect style to match your personal taste and complement your engagement ring.
Wedding Band Collection
Pearl and Diamond Collection
Pearls are valued for their natural beauty and luster. Our pearls come in a range of sizes, colors, and shapes, which means that there are many options available to suit different tastes and preferences. Through Pearl and Diamond Collection, we want to showcase the beauty and versatility of pearls and make them accessible to a wide range of customers.
Deluxe Karat Jewelry
Explore our breathtaking collection of handcrafted jewelry featuring the finest diamonds, gemstones, and precious metals. Each piece of jewelry is a masterpiece, showcasing the artistry and creativity of our skilled artisans. Be among the first to discover our latest designs. This is an opportunity not to be missed for those looking to invest in timeless beauty.
Customer Reviews
⭐️⭐️⭐️⭐️⭐️

"I was looking for a gift for my daughter's graduation, and I found the most elegant pearl earrings at Deluxe Karat. The pearls are lustrous, and the design is classic yet contemporary. She absolutely loved them! Thank you for helping me find the perfect present."

- Jennifer H.

⭐️⭐️⭐️⭐️⭐️

"I recently purchased a sapphire ring in a beautiful halo style set in 14K yellow gold, and I couldn't be happier with my choice. The combination of blue sapphire and the sparkle of halo diamonds creates an absolutely breathtaking piece of jewelry. I've received numerous compliments on this ring, and I can't help but smile every time I look at it on my finger. Thank you!"
- Amelia J.

⭐️⭐️⭐️⭐️⭐️

"I bought a pair of diamond earrings for my wife's birthday, and she was speechless. The earrings were beautifully packaged, and the quality is outstanding. Alex was a pleasure to work with, and he went above and beyond to ensure a seamless shopping experience."

- Mark L.

⭐️⭐️⭐️⭐️⭐️

"The service at Deluxe Karat is outstanding. I wanted to surprise my mother on her birthday, and the team helped me select a stunning necklace that perfectly matched her style. The smile on her face when she opened the gift was priceless. Thank you for making it so special!"

- Bryan S.

⭐️⭐️⭐️⭐️⭐️

"I recently purchased the diamond heart necklace from Deluxe Karat, and I couldn't be happier with my choice. This necklace is an absolute stunner! The craftsmanship and attention to detail are truly remarkable. But what sets them apart is their exceptional customer service. They helped me select the right necklace based on my preferences and budget, and they were patient with all my questions."

- Natalie F.